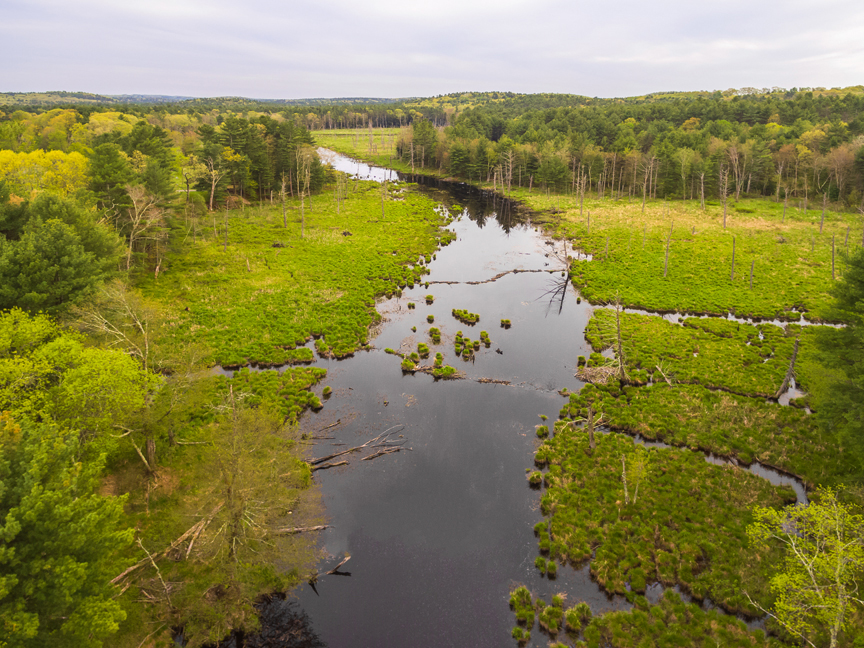 CURRENT NEWS
It's been a while since we've given you an update. We've been keeping busy with work, travel and family visits. The big news this year is that Paul has added a couple of drones to our photography equipment. He is the excited owner of two Phantom 4 Pros, plus was gifted with a Phantom 3 which he'll use in a pinch as a backup. It's opened a whole new world to his photography! He's been experimenting with the drones since late winter, taking both still photos and videos. Our hope is to further diversify our stock photography with a very different and new perspective, as well as explore new photo possibilities that the drones have to offer. You can enjoy one of his first videos by clicking
here
or on the link in the menu above under Drone Videos (and a big Thanks to our grandson Daniel Passmore for the music.) This is a very special place not far from our home that has been conserved by the owners in partnership with our local land trust, Mount Grace Land Conservation Trust. Please also check out the rotating images above for new drone photos!
Summer brings us out on the water with the sailboat, and this year the new challenge will be to learn how to launch the drones from the boat. We'll see how that goes! Fair winds and calm seas to all!
Paul Rezendes'
lifelong love of nature is the inspiration for his compelling and transcendent
images
of North America's wild, rural, and coastal habitats. With 30 years of experience, Paul's high-quality
fine art photographs
have appeared in hundreds of
calendars
, magazines, posters, catalogues, postcards and
books
, as well as brochures and promotional materials for corporate and commercial accounts in the US and abroad.